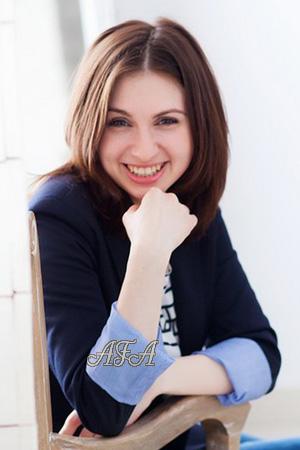 ID: 175182
Elena
Ukraine
City:
Nikolaev
Age:
39
Zodiac:
Aquarius
,
Goat
Weight:
119lb, 54kg
Height:
5'5", 165cm
Eye Color:
Blue
Hair Color:
Brown
Marital Status:
Divorced
Children:
2 - girl, 12; boy, 10
Religion:
Christian
Smoker:
No
Drinker:
No
Education:
University
Company:
Private
Job Title:
Sales Manager
Sports:
Fitness
Hobbies:
Applied skills at Church for children
English:
poor
Languages:
Russian (native),Ukrainian (good)
Self Description: I'm not really fond of horoscopes, but once I read an interesting one. I have read that people born on the First of February are the embodiment of harmony, they are calm and balanced, tactful and intelligent. People born in one day with me outgoing, charismatic and optimistic. Our sign of the zodiac helps to be successful in a career and in personal life. Born on the First of February always understand what to do, where to strive for and in this pursuit anyone can stop them)) Maximum using all their positive qualities they can conquer the most inaccessible peaks. About myself always difficult to tell and my horoscope pretty helped me. How is it all perfect, right?) I maybe not correspond a hundred percent to all that lines, but can agree with many words. I'm calm and balanced from my childhood, my parents were always very happy about it. I always try to be tactful and sincere with people around even in cases when they do not behave with me. I believe that it is possible to sow the seed of goodness even in the most aggressive heart. Yes, I love communication and I always try to think only about good, that everything will get better even if the situation is terrible. So happens. Am I successful in my career and in personal life? It depends on how to look at it. I do not hold a management position, don't drive an expensive car, do not have multi-storey house. But my job is stable and interesting for me, though banal - Sales Manager this is not something special, I agree, but I love it and always perform my duties fully and with pleasure! .
Comments: All my personal life now are my children. They are my everything! But the older they get the more I realize that my personal life, my world is incomplete - I don't have my second half, there is no man with whom I could share the warmth and tenderness of my soul. So, I'm here to find someone with whom we will be together as one, with whom we will complement and fill each other with tenderness, care, attention, warmth and love. My only goal and the strongest desire for now is full family based on mutual understanding, trust and respect. I hope to find my happiness very soon.